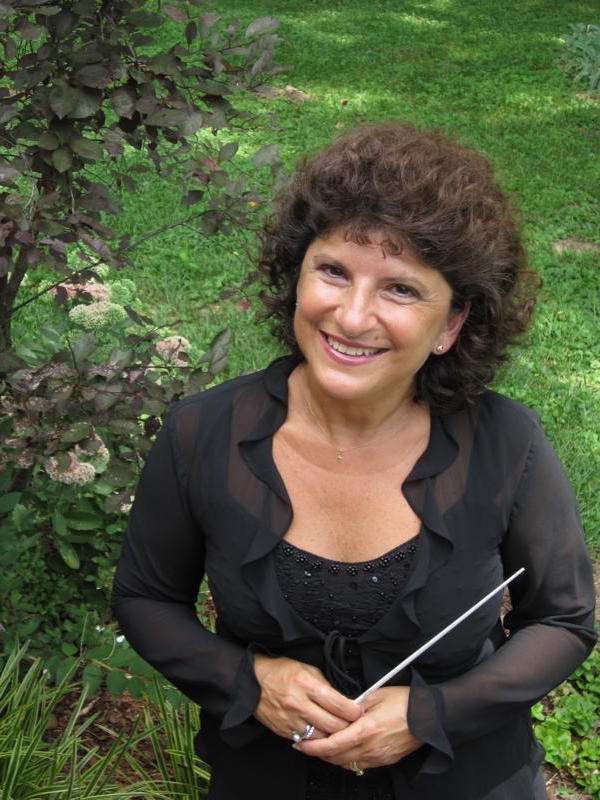 Anna Maria A. Miller
Youth Symphony Conductor
Anna Maria Andrews Miller is in her seventeenth year with Metro Nashville Public Schools. A native Pennsylvanian, Mrs. Miller received her Bachelor of Science in Music Education from Duquesne University and her Master of Music in Music Education from Boston University.
Mrs. Miller is the Director of Orchestras at Hume-Fogg Academic High School. Hume-Fogg has a rich history of excellence in orchestral studies and a reputation for excellence in performance. Hume-Fogg's Orchestras consistently receive superior ratings in adjudicated events including superiors with distinction. Her orchestras are invited to perform at local, community, state, and national functions. Many of her students are selected each year for Mid-State, All-State, and National Honors Orchestras. Several of her students also participate in area youth orchestras.
For the past five years Mrs. Miller split her time between Hume-Fogg Academic High School and Martin Luther King Magnet School. During her tenure the programs not only increased in numbers but in their musical abilities. Small ensembles from each school performed at numerous events and were recognized by the community for their talents. Prior to her high school positions, Mrs. Miller built a thriving string and full orchestra program at Croft Middle School. Her orchestras received superior ratings at regional festivals and performance assessments. In 2013, the Croft Middle Design Center Orchestra was honored by their selection to perform at the Tennessee Music Education Association State Conference. Their reputation for excellence was instrumental in their selection to represent Tennessee at the 400th Anniversary Celebration of Jamestown in Jamestown, VA where many of her students performed in a side-by-side concert with the Virginia Symphony.
In addition to her teaching responsibilities Mrs. Miller is Musical Director and Conductor of the Tennessee Youth Symphony. Under her direction the orchestra has grown to include nearly 100 musicians. In addition to their regular concert performances, the orchestra has performed at the Schermerhorn Symphony Center, traveled to Chicago and New York City to perform, toured and participated in master classes, clinics, and performed at many community gatherings including a special Veterans Tribute Concert at Nashville's War Memorial Auditorium to honor our Nation's Veterans. Mrs. Miller is also adjunct faculty at Belmont University where she teaches string methods.
Mrs. Miller was honored to be selected as a three-time Country Music Association "Music Teacher of Excellence". She is the TMEA State Orchestra Chair and serves on several National, State, and Metro Nashville Public School committees. She is the director of the district's summer orchestra camp and she served two years as the music content lead for the MNPS Music Content Council. She has been a member of the Music Makes Us Teacher Advisory Board, Curriculum Pacing and Mapping, District Standards, Textbook Adoption, Standards Assessment Committees, and served two years as manager for the NAfME National Honor Orchestra. Mrs. Miller serves as an adjudicator and guest conductor at various music festivals and honors ensembles. Mrs. Miller is the choir director at Holy Trinity Greek Orthodox Church and directs a youth Greek dance program.
Mrs. Miller's professional affiliations include membership in the National Association for Music Education, Tennessee Music Education Association, American String Teachers Association, and the Middle Tennessee School Band and Orchestra Association where she has served as a member of the Executive Board and currently serves as high school Mid-State Orchestra Chairperson.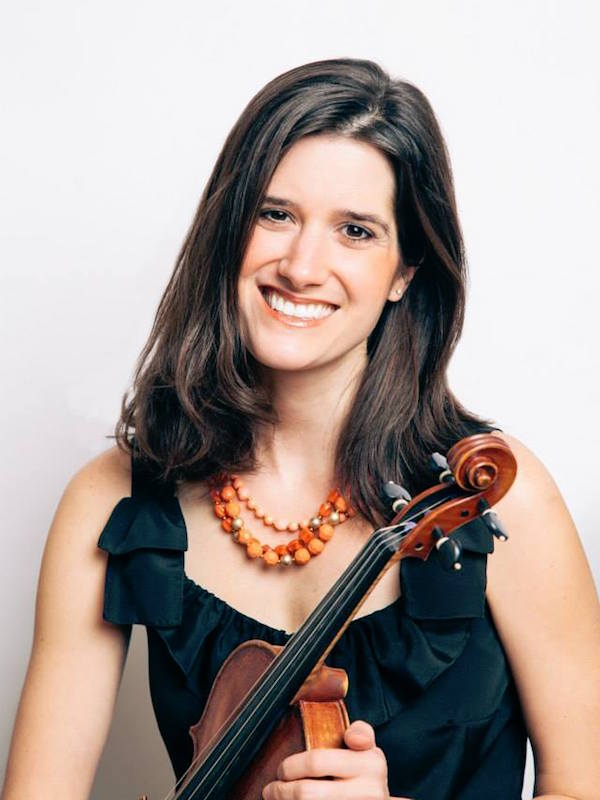 Melissa Edgington
Prelude Strings Conductor
Melissa Edgington is in her 10th year as Musical Director and Conductor of the Prelude Strings. Mrs. Edgington began her violin studies at age 8 in her hometown of Columbia, South Carolina. She graduated Magna Cum Laude from the University of South Carolina receiving a Bachelor's Degree in Music with emphasis in Instrumental Music Education. In 2012, she received her Master's Degree in Violin Performance from Belmont University. Mrs. Edgington has also completed Suzuki teacher training in "Every Child Can!", Suzuki Violin Book 1 and Book 2.
In South Carolina, Mrs. Edgington taught at the University of South Carolina String Project, participated in the USC Symphony, was concertmaster of the Lake Murray Symphony, and the full-time orchestra director at Fulmer Middle School (2003-2006). During Mrs. Edgington's time at Fulmer Middle School, the string program more than doubled, growing from only forty string students to over one hundred. Upon moving to Nashville in 2006, Mrs. Edgington taught music appreciation and music theory at Ravenwood High School in Williamson County. From 2007-2010, Mrs. Edgington was the full time orchestra director at Poplar Grove Middle School in Franklin Special School District. Once again, under her instruction, the string program experienced substantial growth.
Melissa Edgington has served as the Prelude Strings Conductor since it's inception in January 2007. In addition to directing the Prelude Strings, Mrs. Edgington currently teaches private violin lessons and regularly performs around the greater Nashville area both as a soloist and with The Corwin Trio (a Nashville based string ensemble).
Mrs. Edgington lives in Nashville with her husband Dave and their two daughters, Summer (6 years old) and Kadence (3 years old). She loves spending time with her husband and family and is very thankful for everything in her life.
As a music educator, Mrs. Edgington strongly believes in the value and beauty of music. Music provides children with the chance to creatively express themselves while instilling such characteristics as self-discipline, dedication and commitment. Mrs. Edgington strives to be a positive role model for children and hopes to make each child feel needed while awakening their minds to new possibilities. One of her favorite quotes is: "They may forget what you said, but they will never forget how you made them feel" (Anonymous). Mrs. Edgington teaches because she wants to share music with others and positively influence the lives of children. Mrs. Edgington hopes to teach children to be passionate about music and grow to love it as she does.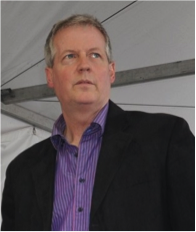 Gary Miller
Jazz Rock Ensemble Director
Gary Miller has taught privately for over 25 years. A native of Pennsylvania, Mr. Miller studied Trombone at Penn State University and Duquesne University, receiving a Bachelor of Science in Music Education. At Duquesne, Mr. Miller studied under the direction of Mr. Mathew Shiner. Mr. Shiner's teaching methods were influential in the success of many Los Angeles, New York and Nashville Musicians and are continued in the teachings of his students.
Mr. Miller's students have achieved success in all levels of playing. Many have been awarded collegiate music scholarships and attained Mid-State and All-State status including several first chair placements. His students have gained acceptance into the Tennessee Governor's School for the Arts, National Orchestra Camps, summer Jazz music camps, and participated in DCI Drum Corps.
In addition to his private teaching, Mr. Miller is band director at St. Joseph's Catholic School where he is responsible for the beginning instrumental program. He is also director of the Williamson County Youth Jazz Rock Ensemble. Recently, this band performed at the Franklin Street Festival and has recorded at Ocean Way Studios.
As a freelance musician, Gary Miller has extensive experience in both live and recorded music. He has played numerous live concerts, recording sessions, television shows, and theatre performances. Local venues have included Gaylord Entertainment, Opryland/General Jackson, The Opry House, Schermerhorn Symphony Hall, Disney, TPAC, Nashville Network, Nashville Jazz Workshop, Sound Emporium, Ocean Way Studios, Sound Shop, Benson, RCA, Soundstage, Woodland, Sound Kitchen, Belmont University, Sewanee University, and Vanderbilt University. Artists have ranged in styles including jazz, country, orchestral, and contemporary Christian.
Mr. Miller continues to perform professionally, is organist at Holy Trinity Greek Orthodox Church, and serves as an instructor for many marching bands, youth orchestras, and jazz groups. Mr. Miller is an ongoing member of Local 257 Musicians Union.